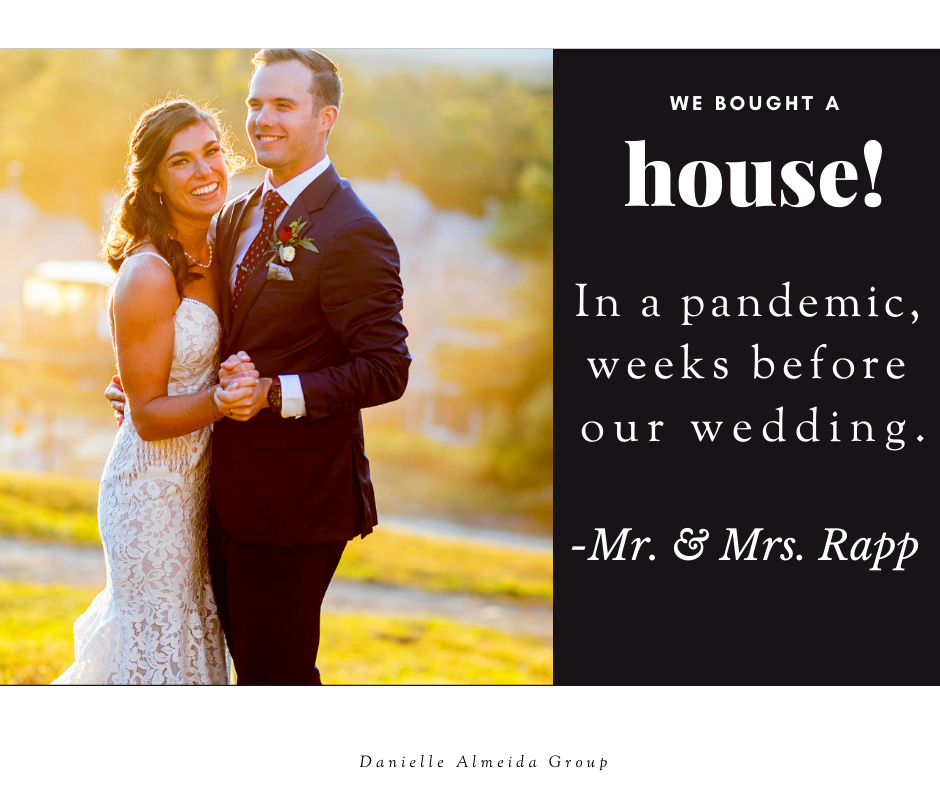 Matt and Casey were referred to me by my good friends Tess and Rob. Tess and Rob had bought their first home with me not too long before. Matt and Casey had originally thought they might start house shopping after their October 2020 Wedding. And then Covid struck. They first contacted me at the end of April 2020. They were uncertain of how their Fall wedding might be affected and wanted to start casually browsing.
Inventory remained low throughout the spring and into summer but come June, we were under agreement! We ran into some septic issues along the way, ultimately leading to the sellers installing a brand new septic prior to closing. A septic might not be as glamorous as a renovated kitchen but they sure are pricey! So when my buyer get a new septic, at the already agreed upon price, I am very excited. That is years of worry free sewage.
Like most Covid Couples, plans changed and their Rhode Island wedding wasn't meant to be. So while radon mitigations systems and septics were being installed in their soon to be home, a Vermont wedding was in the works.
On a beautiful August 21st day, they signed their lives away and exchanged the keys to their new home. Just weeks later, they were exchanging their vows and Casey had a new last name!
Like relationships, real estate transactions have their ups and downs along the way. No transaction is perfect so we work together along the way to get over the hurdles. Because in the end, we just want our clients to live happily ever after!