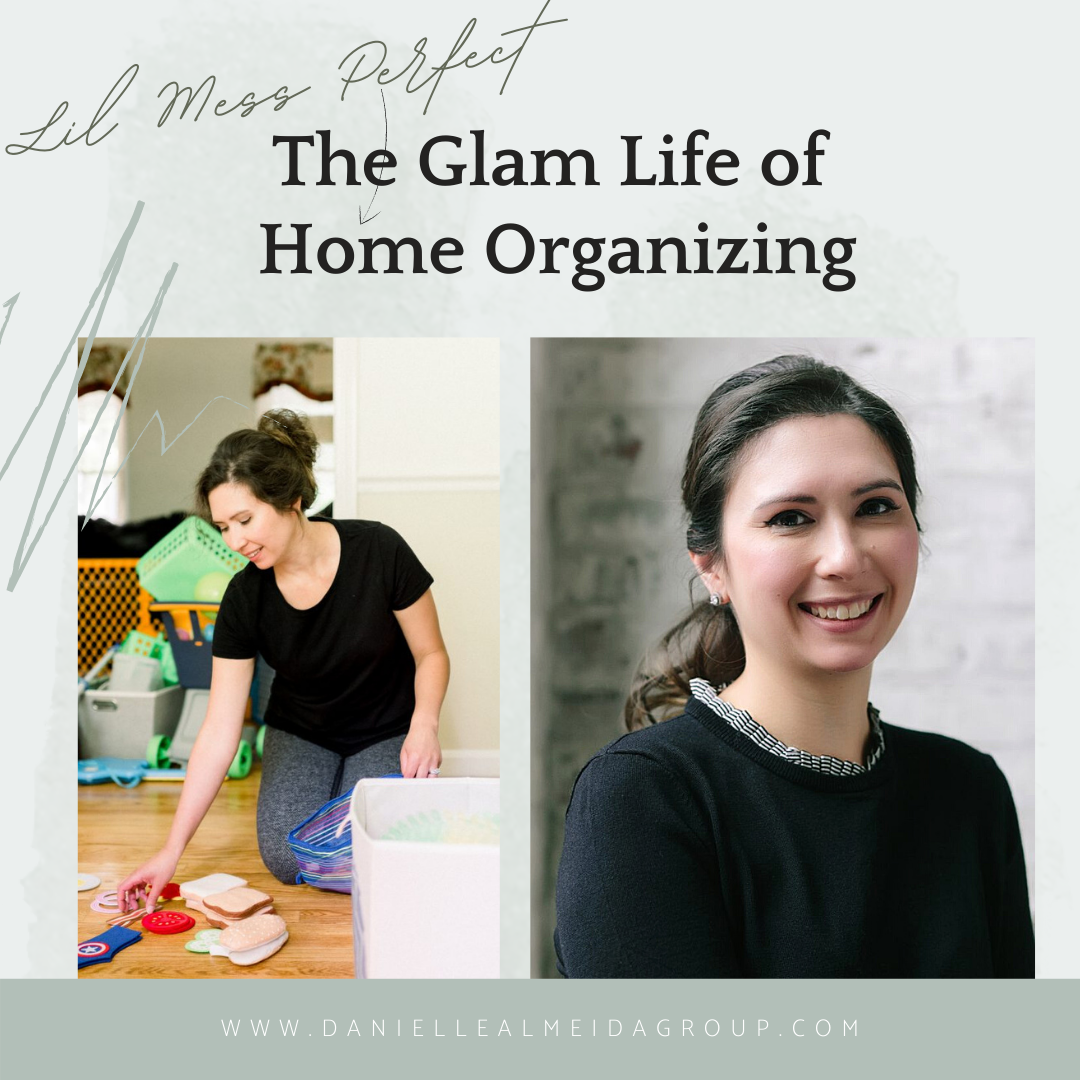 We recently came across Patience Sivillo, a self proclaimed coupon cutie and profession organizer. We recently spoke with Patience about her local company Lil Mess Perfect and how you can perfect your mess!
Q: How did you get started?
P: I've been organizing since childhood but never realized I could turn it into a career. So, I spent 15 years in the software industry as a project manager and productivity coach, helping teams be more efficient with their time and money. When Marie Kondo went mainstream, I knew it was time for me to bring my skills to a home setting. In 2019, I created Lil Mess Perfect and haven't looked back. Since then, I've helped over 45 families "let go with love" items that no longer serve them, and donated over $34,000 in goods to local charities.
Q: Do you have any tips for sellers on how to best pack or prepare for a move?
P: Hands down, the best way to prepare is to LET GO WITH LOVE. The more you can purge now, the more money, time, and energy you'll save on moving day!
Here are a few tips from the list I send to my relocation clients:
● Map the rooms from your current home to your new space, and then pack (and label) items accordingly
● Make a list of high-value items, and then take pictures for insurance purposes
● Pack an "open me first" box with sheets, toilet paper, and those first-night
essentials
● Plan ahead what travels with you in the car on moving day: pets, vacuum,
medications, food, etc.
Q: What kind of organizing services would you recommend to buyers and sellers?
P: For sellers, an organizing project plan is a must! I break down their project into milestones, and then assign everyone tasks to help them reach their goal, whether that's listing or closing. It takes some of the stress out of moving, by having someone facilitate junk removal, itemize donations, and guide you through the purging process.
For buyers, I recommend unpacking and space set up services. Moving into a new home is a great opportunity to create good organizing habits, because your space is a clean slate. I show my clients the best ways to use their space, assist with custom closet designs, and make suggestions for future improvements.
Q: Best place to shop for organizing supplies?
P: High-end acrylics, utility bins: The Container Store
Turntables, clear bins, baskets: Home Goods, Marshalls, TJMaxx Drawer organizers, over-the-door solutions: Amazon
Totes: Target, Walmart, Home Depot
Racks: Home Depot, BJs, Costco
I've also seen some name brands pop up in Ocean State Job Lot and Christmas Tree Shops.
Q: What's your most popular request for services?
P: Kitchen makeovers and basement cleanouts. Two very different ends of the spectrum! I think it's a reflection of what's going on in society right now. Most of us are at home, face-to-face with our clutter. Getting organized is the perfect way to boost your mood and energy!
Q: What areas do you cover?
Pretty much every space in your home or office! Depending on where you are in your organizing journey, I help you:
Decide what to keep, donate, or discard
Make the most of your space
Select and install organizing products
Create systems for storing and finding your items
Identify ways to be more efficient with time or money
Q: Tips for keeping kids toys and school supplies organized?
P:
Rotate toys – it keeps the novelty alive and your playroom neat
● Put anything with tiny pieces on a shelf, away from tiny hands
● Look into investing in adjustable shelving, which grows with your children, before
buying traditional cube storage
● Set up a donate bin in your mudroom or garage; weed out items once a week
Q: Favorite restaurant in RI?
P: My son loves Gregg's in North Kingstown (and I love their chocolate cream pie). Honorable mention to Richard's Pub in East Greenwich, which has the most delicious apple martini.
Q: Tips for switching out seasonal clothes?
P: Honestly, the best way is to limit yourself to the closet space that you have. When my clients can see everything they own in one place, they're less apt to buy duplicates, misplace items, or feel like "there's nothing to wear."
If you're super tight on closet space, use clear containers and store the off season items as close as you can to the current season items. For example, hang your jeans and slacks, and then put a bin of folded shorts and skirts below them.
You can find more information or hire Patience on her website www.lilmessperfect.com or at 401-644-8684. Check her out on instagram.